Personalize your customer communicationS
voice, messaging, SIP Trunk & 9-1-1
Build a cutting edge communication platform and supersede your competition!
Redefine your communication platform
Engage your customers efficiently !
The intuitive design of DIDforSale is fully committed to your unique business needs. Build a communication platform that can handle all your client engagements most efficiently through Voice, Messaging, SIP Trunking and Fax. Thats true along with highest quality and largest network in USA you get access to simple, flexible and highly scalable solution that lets you take full control of your communication platform. Every aspect has been carefully covered to optimize performance.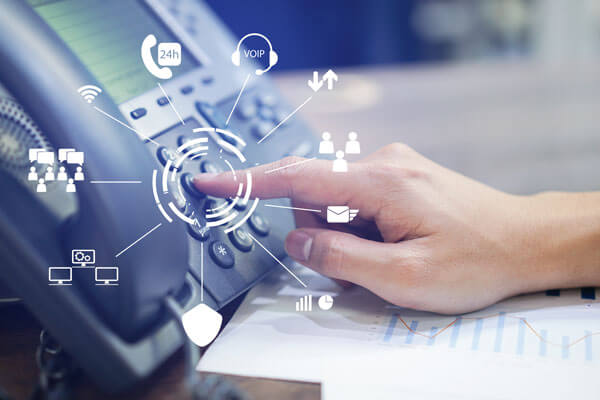 Step it up
Take Control of your communications!
Don't leave anything behind! With our out of the box solution whatever your need, we got you covered. Whether you want to send notifications or secure application by sending dynamic verification codes or track your call back to source. And not to forget simple SIP/CRM integration and state of art call flow management. If you still want your imagination to go wild then checkout our API's.
All You Need for Communication Platform
Simplify your customer's journey by communicating efficiently!
Enterprise Telephony
Build and Scale with the finest solution in the market.
Managed Service Provider
Gain new heights with telecom solution that gives you full control.
Software Applications
Convert your imagination to reality with our simple, powerful & scalable API's.
Bring your ideas to life
Leave your competition Behind!
Choose right tools to interact with your customers. Our API's boosts developers adrenaline with its simple design and endless possibilities.
 – A Platform for everyone –
Whether you are looking for SIP Trunking, Phone Numbers, SMS solution, Fax, 9-1-1 or API's we got it all .
Enterprise SIP TRUNKING
Inbound SIP Trunking / Origination
Outbound SIP Trunking / Termination
Buy local, tollfree and vanity numbers
Works with any SIP Compatible PBX or SIP Trunking Softswitch
Redundant network
Flexible termination
Low cost, High Quality
Bulk pricing available
All phone numbers are SMS enabled
Developers api
Customize phone system.
Build Voice API
Build SMS API
Create authentication system
Manage and Route calls through web
Manage call workflow
Choose any programming language
Purchase & Authenticate DID numbers / phone numbers
Flexible account management
"Been using DIDforSale for a number of years now, very responsive and proactive staff. Needed a different config for a WAZO install, 3 of us got on a phone call and promptly had it figured out.  I like the new Account Interface tools. Very competitive pricing and many free test numbers for config testing.There is no need to go anywhere else."
UT Services
"I have done business with these folks for at least three years without incident – which says a lot! They are technically very savvy; do not let their website's front-end fool you. They are also very knowledgeable and helpful with VoIP in general. You won't go wrong placing your trust in them."
R Cohen
Let our experts help You….
Answer Porting related questions.
Explain available pricing options.