Grandstream SIP Trunks
by DIDforSale
Trusted by users like you to build Flexible & Scalable Phone Systems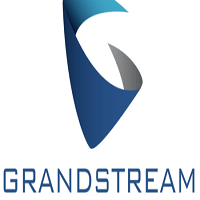 DIDforSale SIP Trunks for Grandstream.
SIP Trunks from DIDforSale are are tested and verified to work with Grandstream IP Phones and PBX's. If you own an existing Grandstream phone system and are not happy with your existing SIP provider you can easily switch to DIDforSale as trusted Grandstream SIP Trunk provider and keep your existing VoIP phones and PBX system.
Best Grandstream SIP Trunks.
Interoperability tested
Our SIP Trunks are fully tested and verified to work with grandstream. Step by step grandstream configuration guide is available for you.
Simple Pricing Plans
We have carefully packaged our pricing plans to make it a justified choice for your Grandstream SIP trunks. Choose a plan that works for your business.
DIDforSale SIP Trunk Architecture.
A brief architecture of the big picture will help you understand what role does Grandstream PBX play in your communication application?
Grandstream IP PBX (Private Branch Exchange) is one of the many IP communication solutions provided by Grandstream. When using Grandstream IP PBX the calls sent to you by your phone provider are forwarded to Grandstream IP PBX. From there the switch determines how to route those calls. In cases where calls are routed to analog phones the adapter is used as a liaison between the switch and the analog phone.
Unmatched SIP Trunk Services
With redundant networks, A+ QoS and exceptional customer service its hard to look away from us!
Easy Integration
Our SIP Trunks are fully compatible with Asterisk and integration is extremely easy. You can start off with free trial prior to migration.
Scalable & Flexible
Build a fully scalable and flexible system with largest SIP Trunk Provider in nation. There is no minimum and you flexibility to increase or decrease SIP Trunks.
Highly Trained Team
Need Support or Consultation? Our highly qualified technical team is always available to help you make right decision and make your transition smooth.
Provider for VOICE, SMS, SIP Trunking & 9-1-1

"I have done business with these folks for at least three years without incident – which says a lot! They are technically very savvy; do not let their website's front-end fool you. They are also very knowledgeable and helpful with VoIP in general. You won't go wrong placing your trust in them."

I am working with these guys since 2008 and very happy with the service. No problems or outages, friendly prompt professional support, no cons. Strongly recommend."
Need to Try?
Right on you can start testing our SIP Trunk Service with Grandstream for free.
Do I need to provide payment detail for testing?
NO payment information is required for free trial.
Is there testing Window
Yes. Each phone number that you book for testing is reserved for 6 hours.
What if my testing is taking longer?
Not a problem. You can reserve the phone number for test again with out any charge. You can do this until your testing is complete.
Do you have setup document for reference?
YES. You can refer to step by step direction on https://docs.didforsale.com/sip-trunking/sip-trunking/configure-grandstream-sip-trunks
What if I am having issue with testing?
We understand that sometimes things might not be as simple. Our highly qualified technical team is there to answer any questions for you. You can Contact them by visiting https://www.didforsale.com/contact.
Ready to Buy SIP Trunks?
A decision you are not going to regret. Our SIP Trunks are fully tested with Grandsream.
How do I start transition to DIDforSale?
If you have an existing provider and would like to move your Phone Numbers to DIDforSale then do so by submitting a port request through web management portal.
What is a typical Porting time?
A typical port time can be anywhere between 1-3 weeks depending on your existing provider.
Do you provide support for system configuration?
We do provide technical support to configure SIP Trunks with your Grandstream IP PBX system.
What interconnection is supported by your SIP Trunking?
You can create SIP username and password and register your Grandstream PBX with our gateways or you can use IP to IP authentication.
Do you support other IP PBX's?
Yes, we support wide range of IP PBX and VoIP Phones. Get a complete list by visiting https://www.didforsale.com/compatible-ip-pbx-sip-trunks.
Try our SIP Trunks with your Grandstream IP PBX and you will never look for another provider!
Get a Free Quote -or- Ask a Question