Notice – Update, August 24, 2021:
Registration of your Brand, your customers' Brands, and all Campaigns should be completed by
Starting October 1, there is a heightened risk of increased per-message carrier fees and filtering for unregistered traffic, which could cause delivery failures.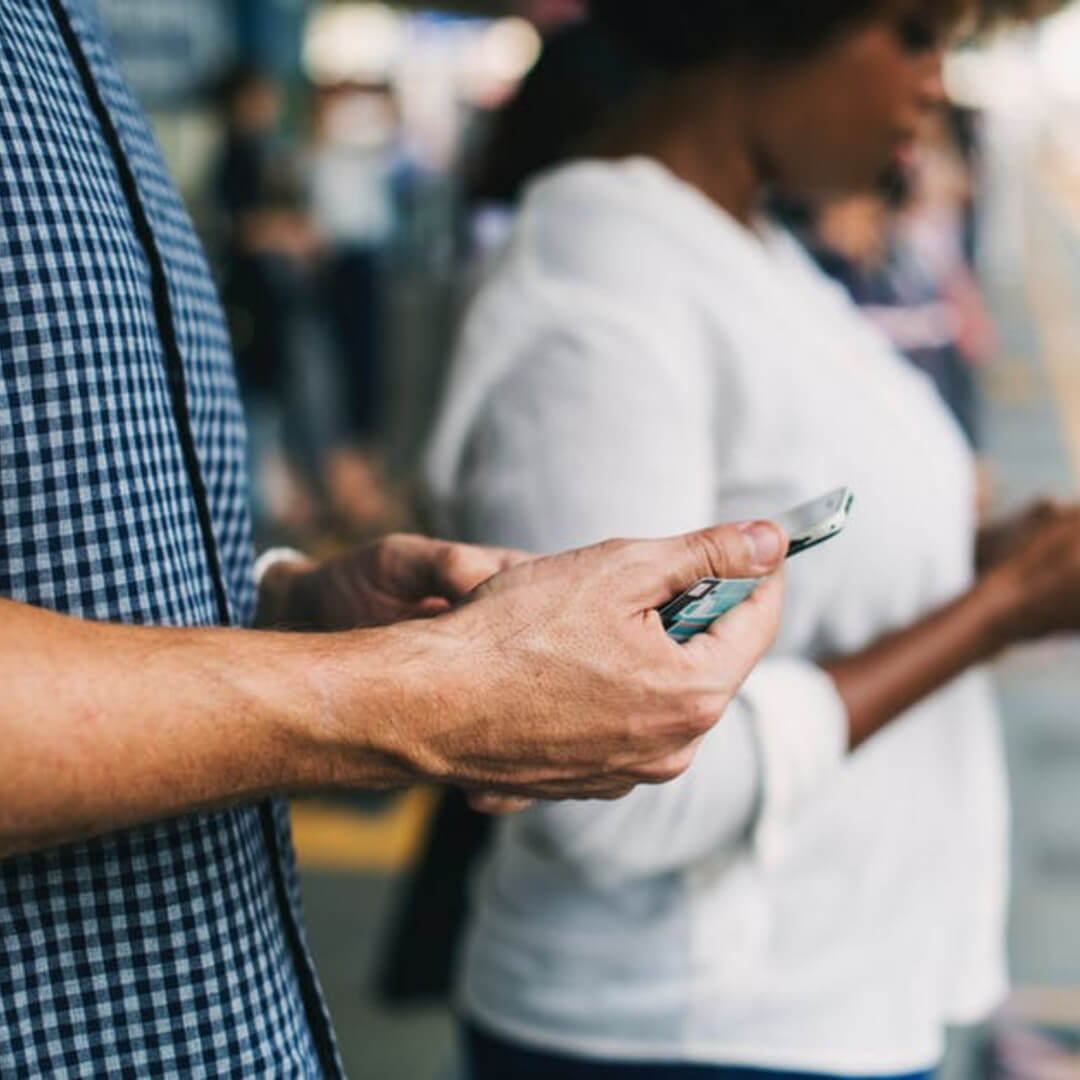 A2P 10DLC refers to a system in the United States that allows businesses to send Application-to-Person (A2P) type messaging via standard 10-digit long code (10DLC) phone numbers. Carriers in the US consider all Twilio traffic to be A2P. Carriers' A2P 10DLC offerings provide better delivery quality and lower filtering risk than long code SMS of the past, using the same phone numbers.

To benefit from improved deliverability and increased throughput in the new verified A2P 10DLC ecosystem. A2P 10DLC comes with new registration requirements for businesses who intend to send long code messages to AT&T in the US.
Who are new guidelines for?

If you do not send any messages to users in the United States using long code numbers, you do not need to do anything.
If you are using an application platform to send messages to customers then you need to register with the Campaign Registry, regardless of your use case.
Please Note: These changes currently only apply to 10DLC numbers sending messages to AT&T & T-Mobile numbers. If you are sending messaging exclusively outside of the US, no changes need to be made at this time.
A2P 10DLC (10 digit long code) has been specially designed and sanctioned for business messaging. It offers simplicity, stability, delivery reliability, and security to businesses and their audiences.
There are two important requirements under the new A2P 10DLC system:

Brand Registration: Businesses must identify who they are to the carrier networks.

Campaign Registration: Businesses must register what type of messages they are sending.

How do I register my brand?
To simplify the process we have integrated with The Campaign Registry (TCR) to meet the requirements of carriers. Click on register now, follow the steps to complete the form. Send the completed for to support@didforsale.com.
What is the deadline to register?
The deadline to complete your brand registration is before October 1, 2021. This requiremengt applies to all the businesses who are using an application platform to send messages to customers.

Days to complete registration
What is the process of brand registration?
Upon completing the brand registration form, your company name, address and EIN will be verified against multiple databases and will then be confirmed as Verified or Unverified. All the Verified brands are then assigned a Trust Score between 0 and 100. This rating influences the maximum message throughput that will be allocated to each of your Campaign use cases.

Understanding the pricing and fees involved with A2P 10DLC.
There are two types of fees associated with A2P 10DLC: registration fees, and per-message carrier fees also referred to as Network Access Fees (NAF). Both types of fees are charged by carriers as part of the A2P 10DLC system, and are passed through by DIDforSale to our customers.
Registration fees are applied when registering your US A2P Brand and your A2P Use Case.
Carrier fees are also charged by carriers for A2P 10DLC messages sent to users on their networks. T
Please see below for a full breakdown of the fees associated with A2P 10DLC.
Description
Quantity
Price/Rate
Notes
NON-RECURRING CHARGES
10DLC A2P Brand Registration (includes 3rd party vetting)
NRC per Customer's Brand
$50.00
b
10DLC A2P Campaign Activation (Pass through cost from T-mobile)
NRC per Campaign_ID
$50.00
b
MONTHLY RECURRING and USAGE CHARGES
10DLC A2P Campaign Registration
MRC per Campaign_ID
$15.00
b
10DLC A2P Gray Route Non-Compliance Violation
per Message
$10.00
b
Destination Service Provider or Country Termination Fee
per Message
Variable
a
Destination Service Provider or Country Origination Fee
per Message
Variable
a
Notes and Remarks

a.     Additional inbound or outbound fees may apply based on country or carrier.
b.     Pass-through fees from operators, all these fees are non-refundable even if the campaign or brand is approved or denied.
With massive changes coming for SMS/MMS campaigns it can get very confusing.We have put together varied resources to simplify it for you.

First and the most important is to be transparent and honest. You do not want to be in a situation where you are flagged for an error in your brand information or other information requested.
Secondly, we advise you to be clear and detailed, especially for special use cases. Your use case is what you are using that campaign for. This lets the wireless career know what type of messaging to expect.
Below is a list of the use cases that you can select from. When reviewing a campaign, carriers will look at the campaign description and see if it matches the content of the messages being sent.
| Standard Use Case | Description |
| --- | --- |
| 2FA | Any two-factor authentication, verification or one-time passcode |
| Account Notifications | Standard ntifications for account holders, relating to and being about a user's account |
| Customer Care | All customer care interaction, including but not limited to account management and customer support |
| Delivery Notifications | Notification about the status of the delivery of a product or service |
| Fraud Alert Messaging | Notifications regarding potential fraudulent activity on a user's account |
| Higher Education | Messaging created on behalf of Colleges or Universities, including School Districts and education institutions. This use case is NOT for the "free to the consumer" messaging model |
| Low Volume Mixed | For Brands that have multiple use cases and only need very low messaging throughput. Examples include: test or demo accounts, small businesses (single Doctor's office, single Pizza shop etc) |
| Marketing | Any communication that includes marketing and/or promotional content |
| Mixed | Any messaging campaign containing 2 to 5 standard use cases |
| Polling and voting | The sending of surveys and polling/voting campaigns for non-political arenas |
| Public Service Announcement | Informational messaging to raise an audience's awareness about important issues |
| Security Alert | A notification that the security of a system, either software or hardware, has been compromised in some way and there is an action you need to take. |
| Special Use Case | Description |
| --- | --- |
| Carrier Exemptions | Exemption by Carrier |
| Charity | Communications from a registered charity aimed at providing help and raising money for those in need. Includes: 5013C Charity |
| Conversational | Peer-to-peer app-based group messaging with proxy/pooled numbers. Supporting personalized services and non-exposure of personal numbers for enterprise or A2P communications. |
| Emergency | Notification services designed to support public safety / health during natural disasters, armed conflicts, pandemics and other national or regional emergencies. |
| Sweepstakes | All sweepstakes messaging |
| Political | Part of organized effort to influence decision making of specific group. All campaigns to be verified. |
| Social | Communication between public figures/influencers and their communities. Examples include: YouTube Influencers' alert or Celebrity alerts |
| Platform Free Trial | CSP "Free Trial" Offers for non paying customers |
| Agents; franchise; local branches | Brands that have multiple agents, franchiises or offices in the same brand vertical, but require individual localized numbers per agent/location/office. |
| Sole Proprietor | Limited to entities without EIN / Tax ID |
Finally, to verify that your use case is what you say it is, the registry is also asking for example messages or message templates that you would be sending. Even if you do not expect to have standard messages, try coming up with a few of your most common scenarios, especially if you are going to use the campaign for some common use cases, to help the registry judge your validity.
Improved Deliverability
Once you complete the registration process you are allocated trust scores. This process pre-approves the campaign, and you can be assured that your messages will not be flagged or blocked by carriers. Your deliverability will improve as to what message you're sending and to whom will already be on record.
High Throughput
The idea of Brand Registration is to also give valid businesses a higher throughput if there is a valid use case. Throughput is determined based on who is sending the message (the Brand) and what is being sent (the Use Case/campaign), not on the number of phone numbers associated with the Campaign. The best course of action is to go through the vetting process, declare a Use Case, and provide a detailed explanation of the Campaign. The info you give will be used to determine – trust score and together with the use case, it will determine the throughput, so you will be able to reach a larger customer base in a short span of time.
Customer Trust
Since the goal is to deliver legitimate campaigns and the campaign registry will be catching spam or invalid brands and campaigns right in the beginning, the end-users will receive only those messages that are screened and approved. Getting relevant messages builds confidence within the customers and their trust in the brand and the messages that are being received increases.
If these benefits are not enough to convince you to register with the Campaign Registry, just know that by not registering not only are you compromising the deliverability and throughput rates and trust of your customers but also there are high chances of your messages being blocked or flagged and there might be penalty fees related to it. Therefore, it's best to register rightaway!
Does A2P 10DLC change apply only to DIDforSale?
NO! This is an idustry-wide change and all messaging services providers are required to comply.

What information do I need to register?
To complete the registration process you are required to fill out the applicable information in the Registration form. However, its very important to understand registration components. There are two comp-onents:


Brands –

The first set of information is focused on your business to be registered as a Brand. Once registered, a Brand is given a unique

Brand ID

that is associated with ALL its campaigns and numbers, and messages. To become a Brand, the registry requires you to provide details about your business such as official company name, website, address, Tax ID / EIN, point of contact, direct number, and email.


Campaigns –

We will then need to register each of your unique campaigns. Once approved, each campaign will also be given a

unique ID

which will be registered directly with the MNO's (Mobile Network Operators ). Information required will be your campaigns use cases, opt-in/out process, message samples.

How long does the registration process take?
Approximately 3-5 business days (can take shorter or longer depending on the information submitted).

Can I use more than one Long Code numbers in one campaign?
Yes, as long as you have a valid use case for doing so
What if I don't register?
ALL of your 10DLC traffic MUST be registered. If you fail to do so then any A2P message received by the wireless carriers that are not registered will very likely be blocked (even if all other CTIA guidelines are met) or heavily tariffed.
Does this apply to Toll-Free Numbers?
Not yet! Although there will likely be similar changes to Toll-Free in the very near future.
Is MMS messaging affected by A2P 10DLC?
Yes, MMS messaging via long code is subject to carrier fees as part of A2P 10DLC. We also expect registered MMS traffic to ultimately benefit from reduced carrier filtering. However, long code MMS messaging remains subject to throughput limits, due to limited carrier capacity.

 What factors will affect my maximum approved throughput?
When your brand is registered, it is assigned a Trust Score. Your trust score along with your campaign type, will determine your maximum approved throughput.

What is a campaign?
A campaign refers to a unique use case! For example, if you send marketing messages and also send alert messages, that would represent two different use cases.
What if I am already registered on The Campaign Registry with another provider, will I need to re-register again?
Yes! Each messaging provider is its own CSP (Campaign Service Provider) & registered uniquely .