FREEPBX SIP TRUNK CONFIGURATION
For creating a sip trunk between didforsale and your FreePBX system, first create a sip account from your didforsale account. For creating the sip account, log in to your didforsale dashboard, go to Interconnection > Manage
SIP
Accounts and then click Add New SIP Account button. Fill the details and click add. This will create a sip account in your didforsale account and send you an email to activate. You can use this sip account to create the sip trunk between didforsale and your FreePBX system.
For adding the SIP account to your FreePBX system, log in to your FreePBX, go to Connectivity, click trunks, then click Add SIP Trunks
Inside the Outgoing Settings, add the below parameters in the PEER Details box
type=friend
secret=sip account password*
username=sip username*
qualify=no
host=sip.la1.didforsale.com*
dtmfmode=rfc2833
context=from-trunk
canreinvite=no
allow=ulaw
insecure=port,invite
fromdomain=sip.la1.didforsale.com*
Also, add the register string as shown below
username:password@sip.la1.didforsale.com*
Save and Apply Config
For making outgoing calls using this trunk, go to Outbound Routes and create a new route. Select the trunk for this route as the newly created sip trunk
* Note – Please use the username, password and domain received via email after creating SIP account.
Is your team ready to manage business operations remotely? We are fully equipped to provide uninterrupted support to our clients.
read more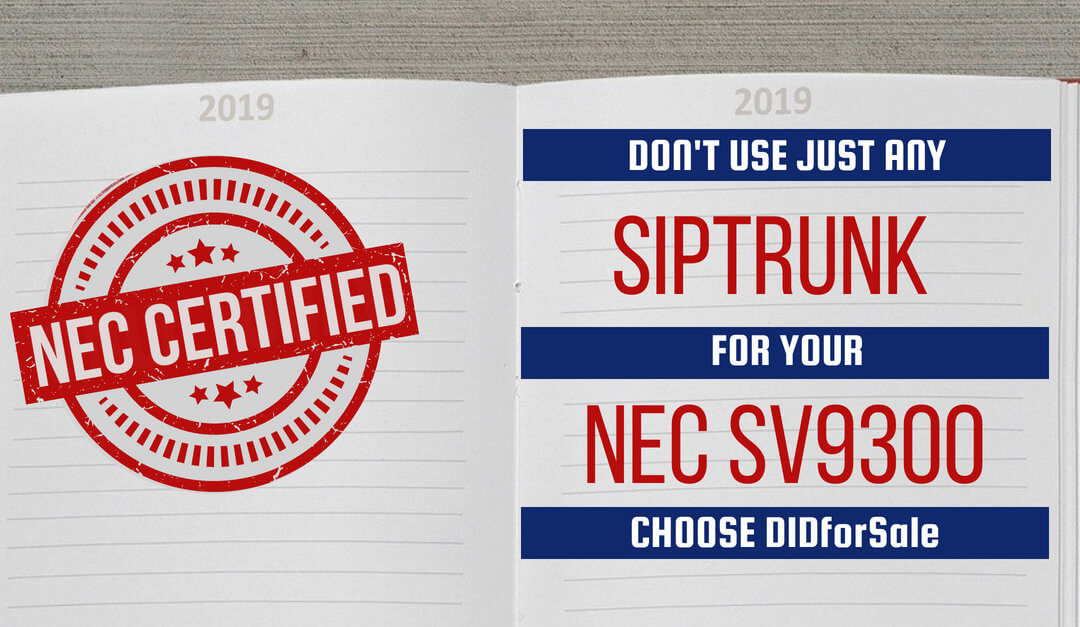 Special Intro Offer FREE First Month DIDforSale SIP Trunking Receives Certification for NEC SV9300 Communication Platform.DIDforSale, a trusted name in the business communication segment, has just earned the NEC SV9300 communication platform certification. With this...
read more
Learn more about our Products
Visit SIP Trunking Pricing to see which plan suits your business!
With so many options to pick from it can often be hard to decide what's best.
Our plans have been packaged together to give you optimum output.
Our SIP Trunks are Compatible with wide range of PBX & Platforms.