SIP Trunking for Asterisk

Use DIDforSale SIP Trunks with Asterisk:
To build Scalable
Flexible phone service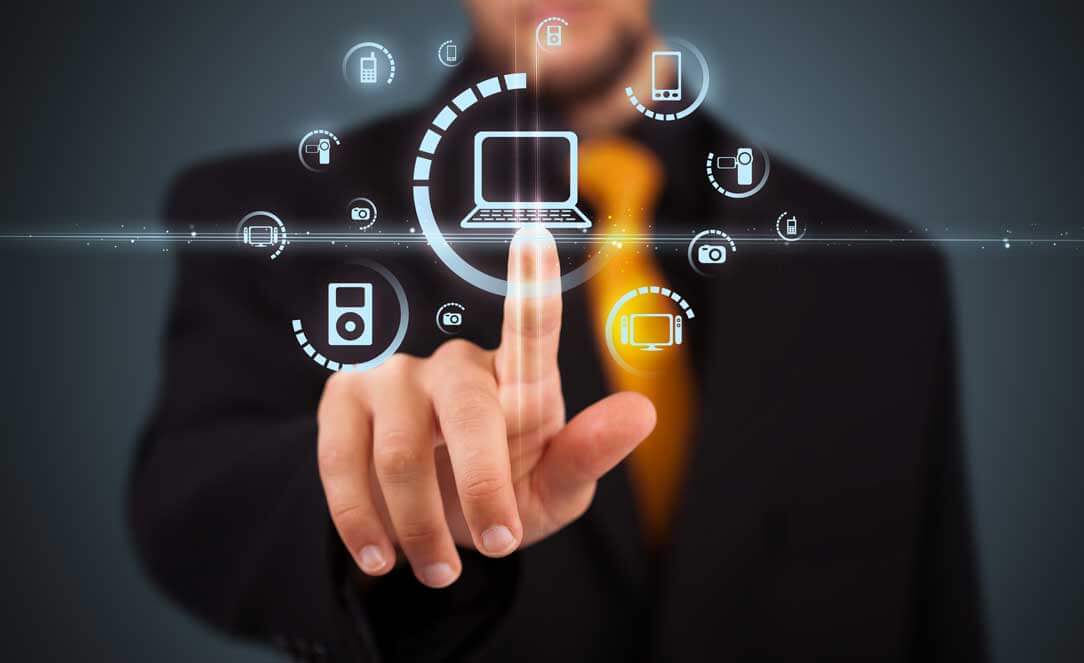 DIDforSale SIP Trunks
SIP Trunks from DIDforsale are fully compatible with Asterisks. DIDforSale provides complete support in configuration of SIP Trunk and Asterisk.
A brief architecture of the big picture will help you understand what role does Asterisk play in your communication application?
Asterisk is also commonly referred to as Asterisk PBX (Private Branch Exchange). However PBX is just one of the many applications that can be built with Asterisk. When using Asterisk PBX the calls sent to you by your phone provider are forwarded to Asterisk PBX. From there the switch determines how to route those calls. In cases where calls are routed to analog phones the adapter is used as a liaison between the switch and the analog phone.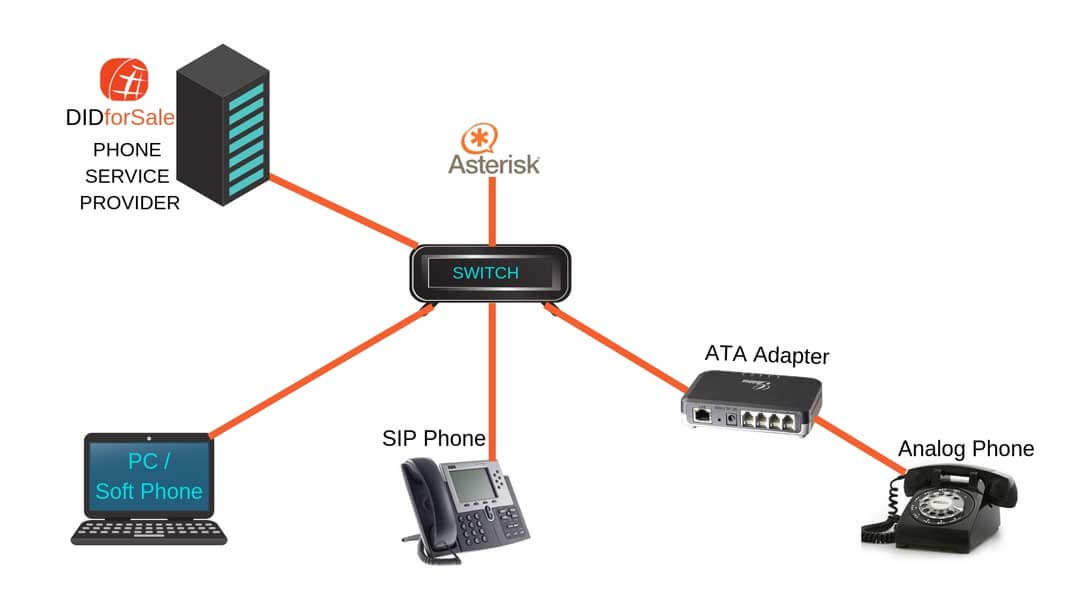 Easy Integration
Our SIP Trunks are fully compatible with Asterisk and integration is extremely easy. You can start off with free trial prior to migration.
Scalable & Flexible
Build a fully scalable and flexible system with largest SIP Trunk Provider in nation. There is no minimum and you flexibility to increase or decrease SIP Trunks.
Highly Trained Team
Need Support or Consultation? Our highly qualified technical team is always available to help you make right decision and make your transition smooth.
Try Our SIP Trunks With Your Asterisk
Need to Try?
Right on you can start testing our SIP Trunk Service with Asterisk for free.
Do I need to provide payment detail for testing?
NO payment information is required for free trial.
Is there testing Window
Yes. Each phone number that you book for testing is reserved for 6 hours.
What if my testing is taking longer?
Not a problem. You can reserve the phone number for test again with out any charge. You can do this until your testing is complete.
Do you have setup document for reference?
YES. You can refer to step by step direction on https://www.didforsale.com/wp-content/uploads/2015/09/Asterisk_Interconnection_Guide.pdf
What if I am having issue with testing?
We understand that sometimes things might not be as simple. Our highly qualified technical team is there to answer any questions for you. You can Contact them by visiting https://www.didforsale.com/contact.
Ready to Buy SIP Trunks?
A decision you are not going to regret. Our SIP Trunks are fully tested with Asterisk.
How do I start transition to DIDforSale?
If you have an existing provider and would like to move your Phone Numbers to DIDforSale then do so by submitting a port request through web management portal.
What is a typical Porting time?
A typical port time can be anywhere between 1-3 weeks depending on your existing provider.
What VoIP phones work with Asterisk SIP Trunk?
All SIP IP phones, soft phones or mobile applications can be used with Asterisk.
Do you provide support for system configuration?
We do provide technical support to configure SIP Trunks with your Asterisk system.
What interconnection is supported by your SIP Trunking?
You can create SIP username and password and register your Asterisk with our gateways or you can use IP to IP authentication.
Largest Coverage in Nation
With 13,000+ rate centers we have largest coverage in nation. Choose from local, tollfree & vanity numbers
Build a Stronger Phone System
Our extremely sophisticated Products & Tools allow you to build powerful phone system.
Flexible Rates
Our flexible pricing structure provides you with the most suited plan per your business usage & size.
Reliable Service
With 99.99% up time our network is redundant and aims to provide high quality reliable service.
Great Service so far! Helpdesk only few minutes away, very knowledgeable staff. HD voice quality and rock steady connection
DidForSale has been my dirty little VOIP secret for years. Awesome product at awesome prices, and their support is top notch.
DIDForSale is a highly valued partner for our business." best services never had problem with my DID'S
Try our SIP Trunks with Asterisk and you will never look for another provider!
Get a Free Quote -or- Ask a Question